Tulane Uptown and Downtown Campus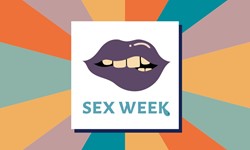 Save the Date! Sex Week will be back March 13-17, 2023!
What is Sex Week? 
Sex Week brings together the Tulane community to offer a diverse week of comprehensive, queer-inclusive, culturally-specific, sex-positive sexual health events and conversations.  Visit https://sexweek.tulane.edu/ to learn more, and check back as we get closer for more added events on WaveSync!